July Newsletter
20th July 2020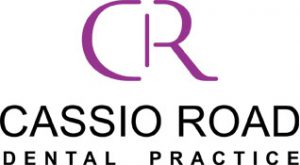 Welcome to the July edition of our newsletter. We hope that you and your families continue to remain safe and well and have been enjoying the sunshine and perhaps even a drink in your local pub or a lovely meal somewhere on or shortly after the 4th July!
It has now been a little over 3 weeks since we reopened and we are slowly surely adjusting to our new working practices and beginning to see more and more patients with each passing week. We are doing our utmost to move towards seeing more and more of you in person but in the interim, we trust that we have been able to satisfactorily deal with your queries via our triaging service which all our dentists are participating in. For those of you who have visited us, we hope your experience was a pleasant one as you have always previously experienced. We would love to hear from you if it was so please leave us a review!
We appreciate that some of you may not have received the response that you had hoped for over the phone and that there may be a few patients who have been unsuccessful in speaking to someone over the phone. We would request again that you bear with us as we are not yet back to full staff capacity and those who are working have been extremely busy holding the fort and for that, we extend our thanks and appreciation to them.
However, the telephone is not the only way to reach us. We have invested in new technology which now allows you to contact us via several different methods – we are in the process of launching our new website within the next 4-8 weeks which will boast increased functionality and will continue to have the live chat option which is currently present on the homepage of our website. We have our Facebook page through which you can message us in addition to emails as well. Your call is important to us and we will endeavour to respond to you as promptly as we can.
For this month, we will now have 2 dentists working daily throughout the week, thereby increasing the capacity for appointments. Our aim is to reintroduce a further dentist and one Hygienist back next month with a view to resuming these treatments once again. So if you feel your teeth are missing their super shiny feel, give us a call and we will be more than happy to book you in for next month.
Our new working practices include the introduction of a digital pack for all your paperwork. We would like to remind you that these should be completed online and returned to us electronically in advance of your appointment. Also if you are exempt from charges, then please do email us a copy of your in-date exemption certificate prior to your appointment.
We can also offer virtual consultations for Implants and Invisalign. Our promotion for tooth whitening offer of £299 is still live over the summer so if this is something you're interested in, simply call or email us for more information.
Have a lovely day!
Cassio Road Dental Practice