The practice is extremely well established and its origins date back to the 1940s. During the 1960s another practice located on the lower high street in the town centre, opened its doors to residents, only to merge with what is now Cassio Road Dental Practice back in 1982.
Since then the practice has evolved into what you see today; a modern environment; upholding traditional values for patient care.
We have owned the practice since 2006 and in order to enhance our reputation, have invested in extensive refurbishment, creating spacious facilities in addition to the existing free parking that we had. We also offer disabled access for patients, as well as a designated disabled parking bay.
Cassio Road is conveniently located within walking distance from Watford Town Centre and all local amenities. We pride ourselves on our location and the excellent transport links, both by road and rail.
We understand the time constraints our patients face and accordingly we have longer opening hours to accommodate everyone's needs. Furthermore, we are open on Saturdays for the busy working professional. Our highly qualified dental surgeons and hygienists have completed several post-graduate programmes and are continually striving towards improving their professional development portfolios.
Other achievements include becoming an accredited training practice by the University of London and welcoming the Mayor of Watford to our re-launch.
Practice Gallery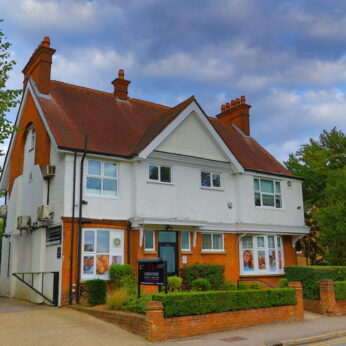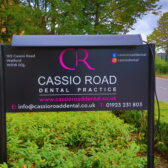 View Practice Gallery